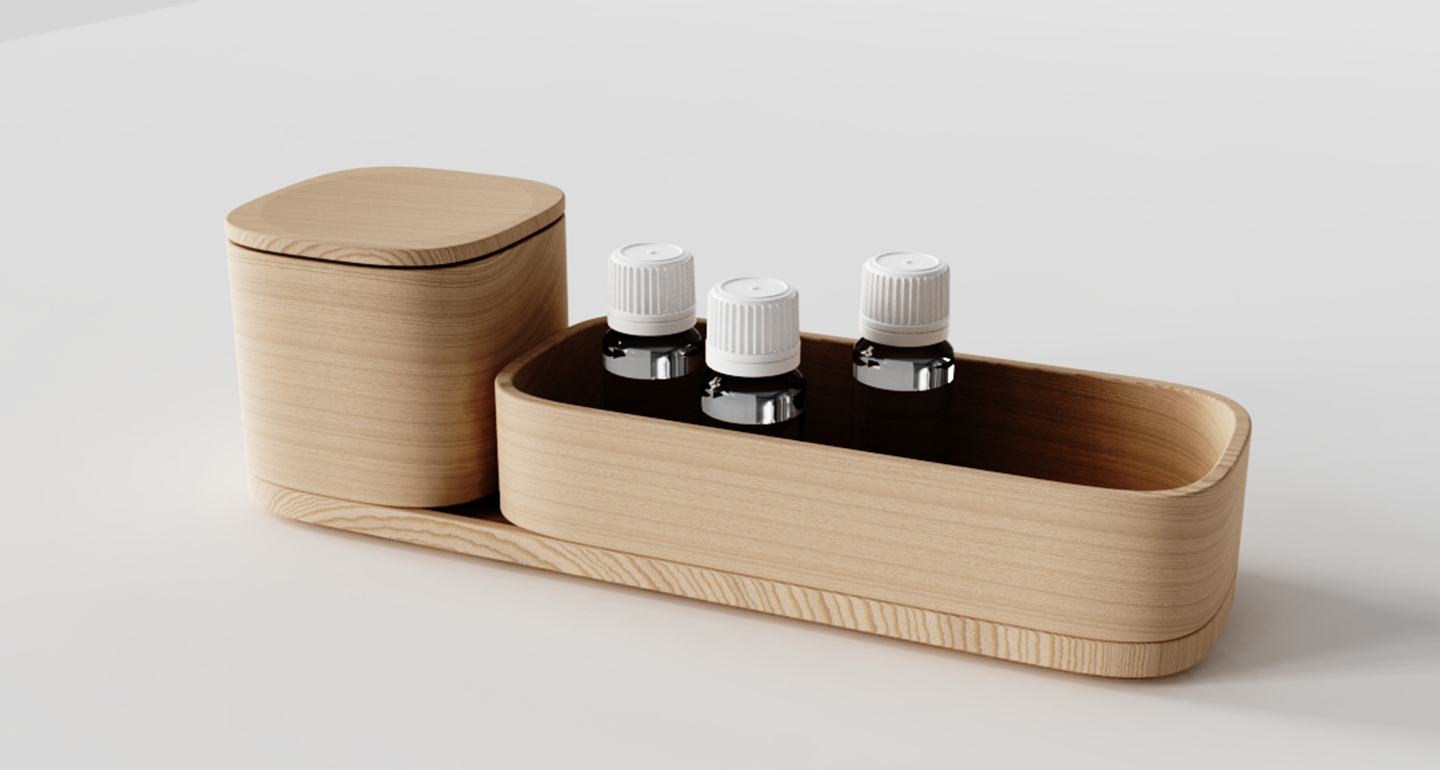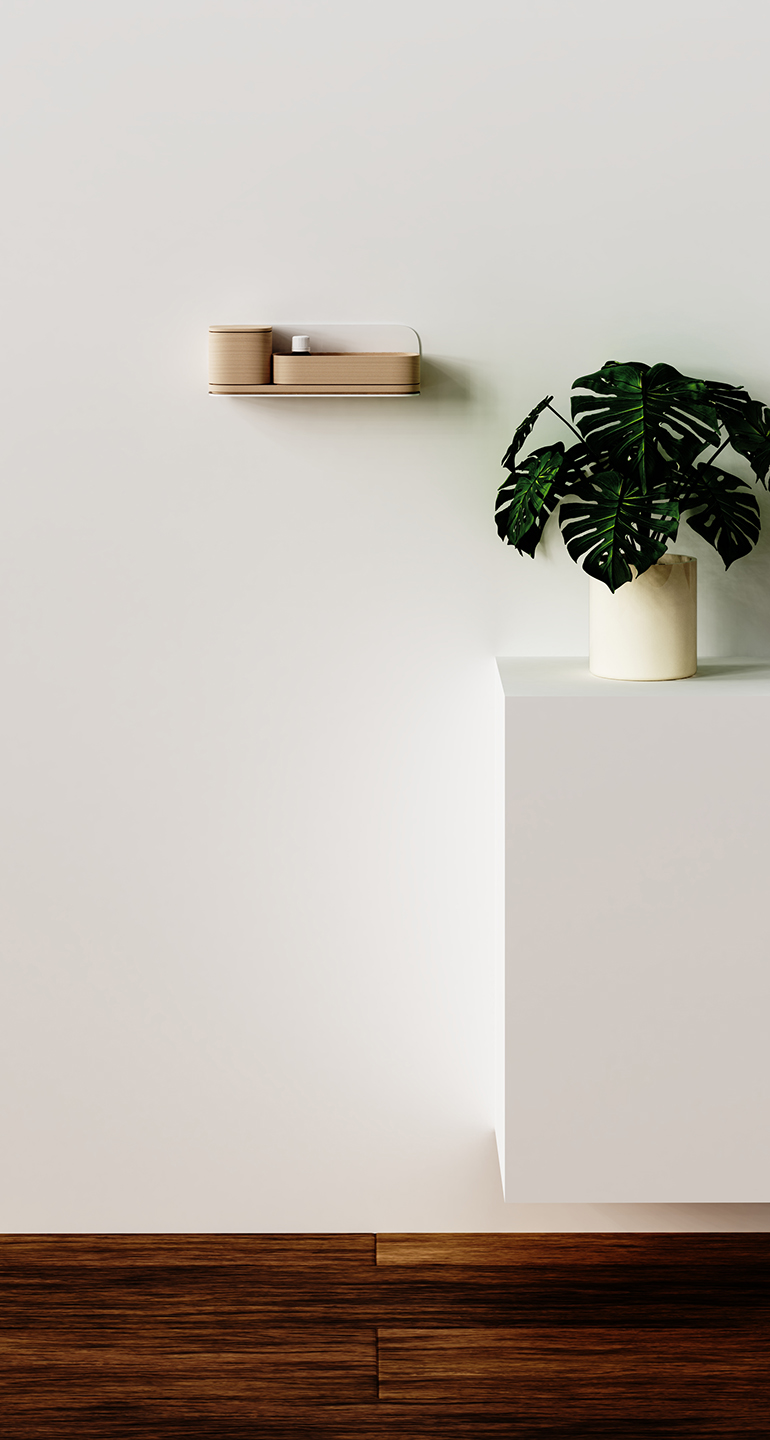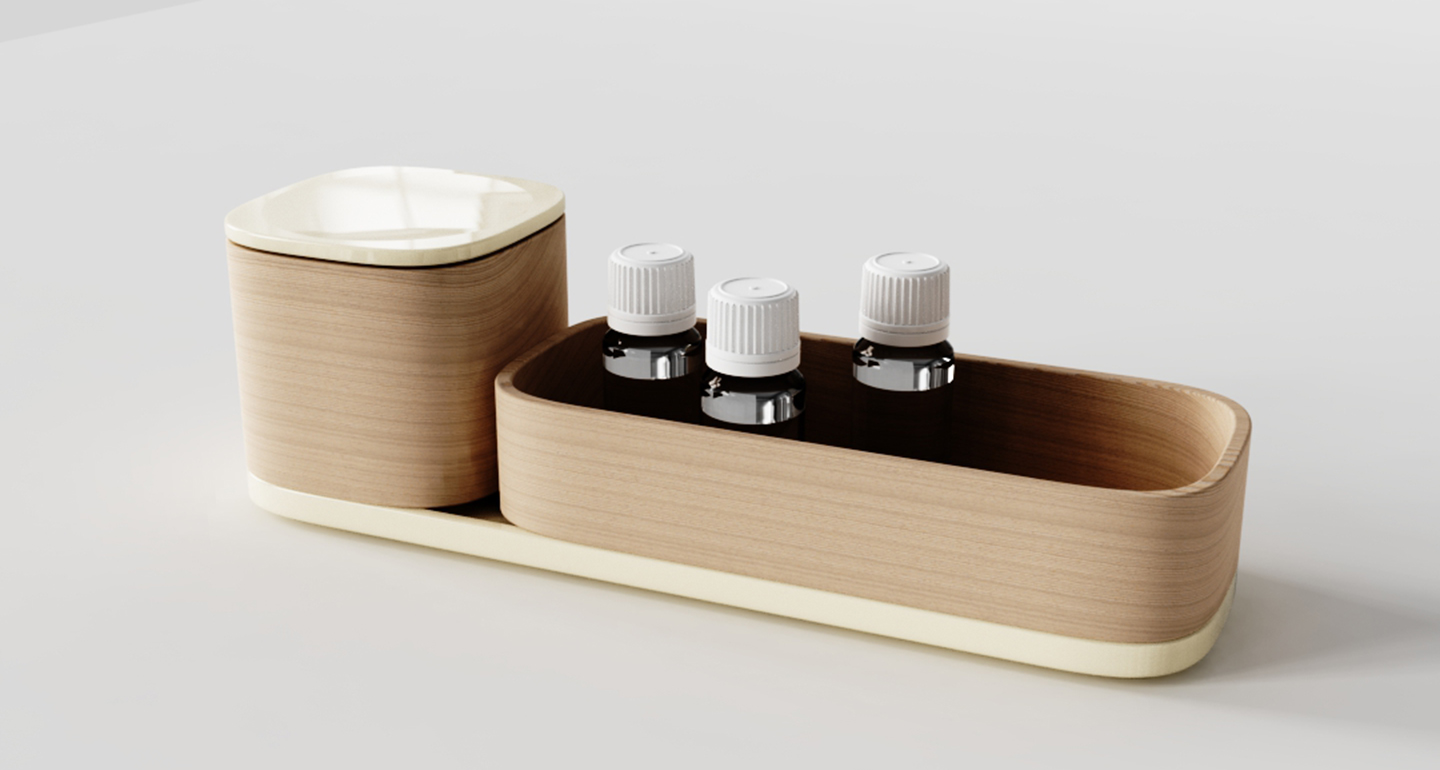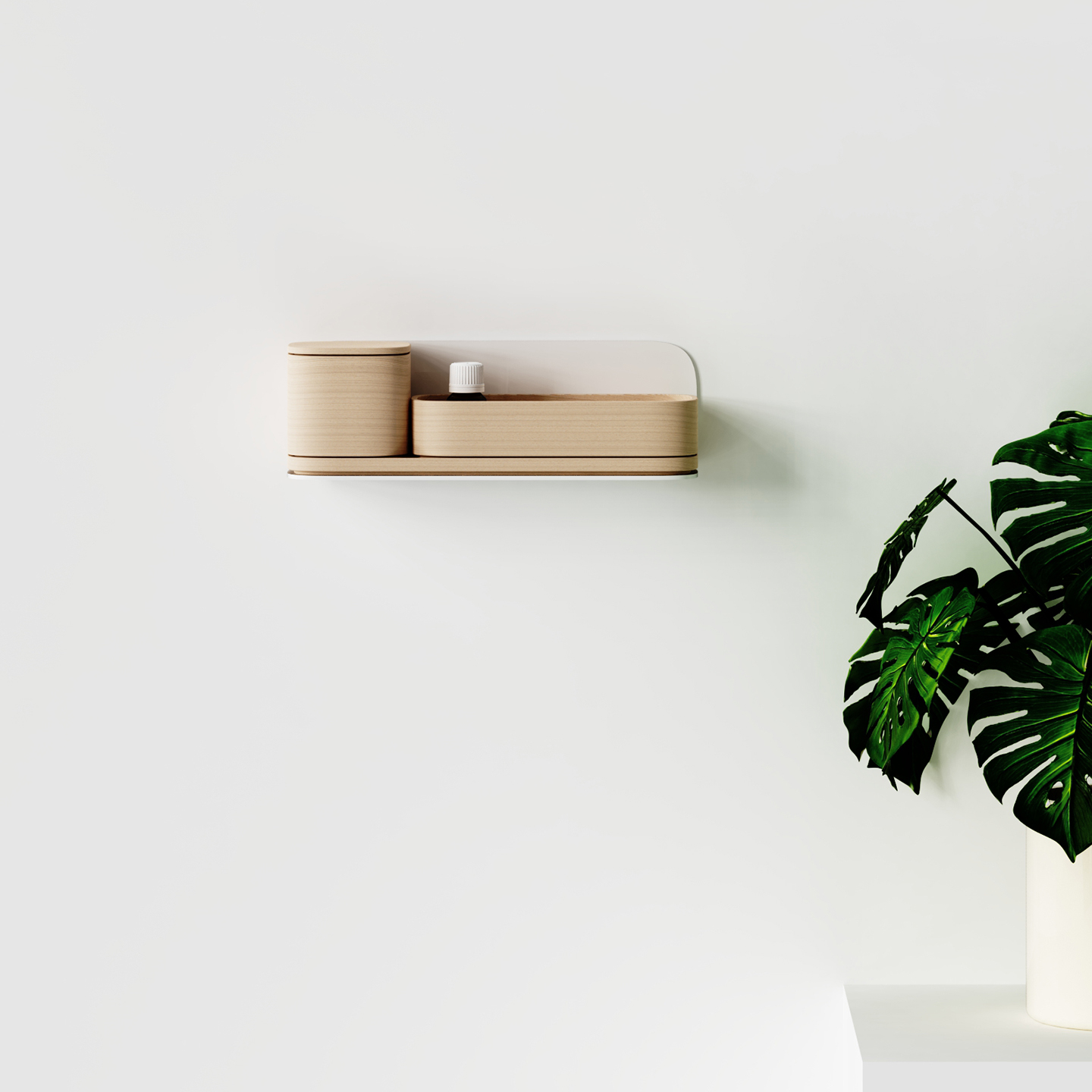 TIENI – Organiser for small everyday items.
The boxes of different heights and the bowl-shaped lud can be placed anywhere on the tableau. The set helps organising the small daily things also in the bathroom, as a jewellery storage, in the entry hall or on the desk.

Thanks to its metal suspension, TIENI can also be attached to the wall.