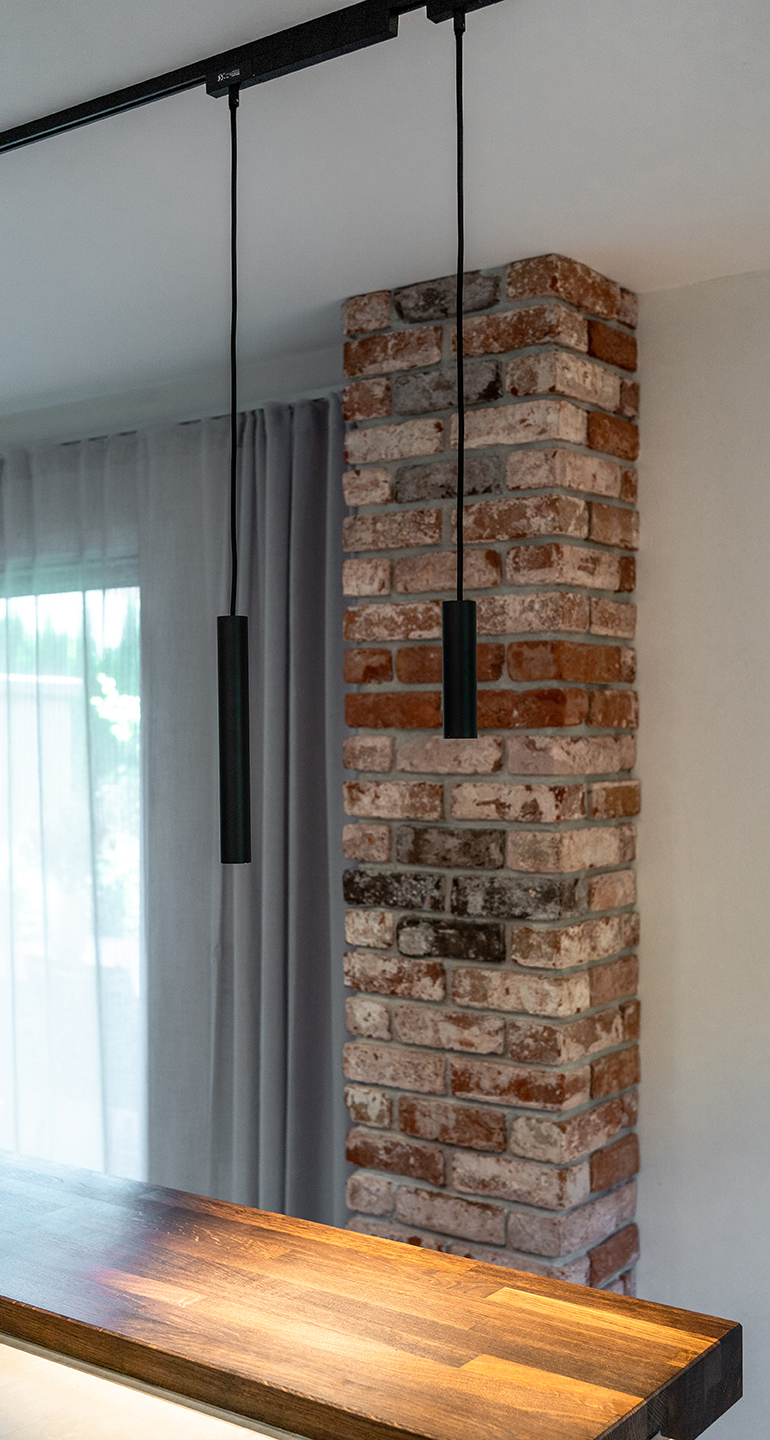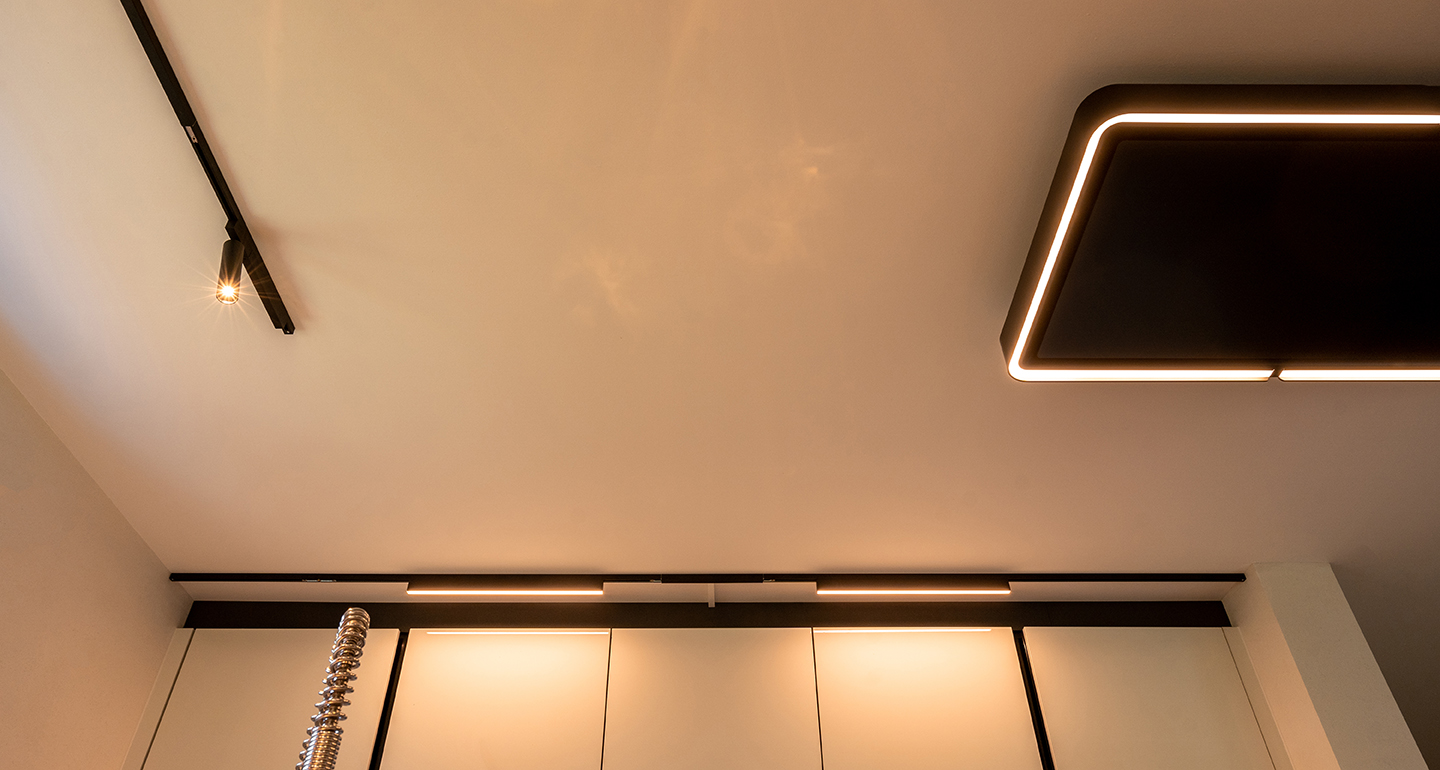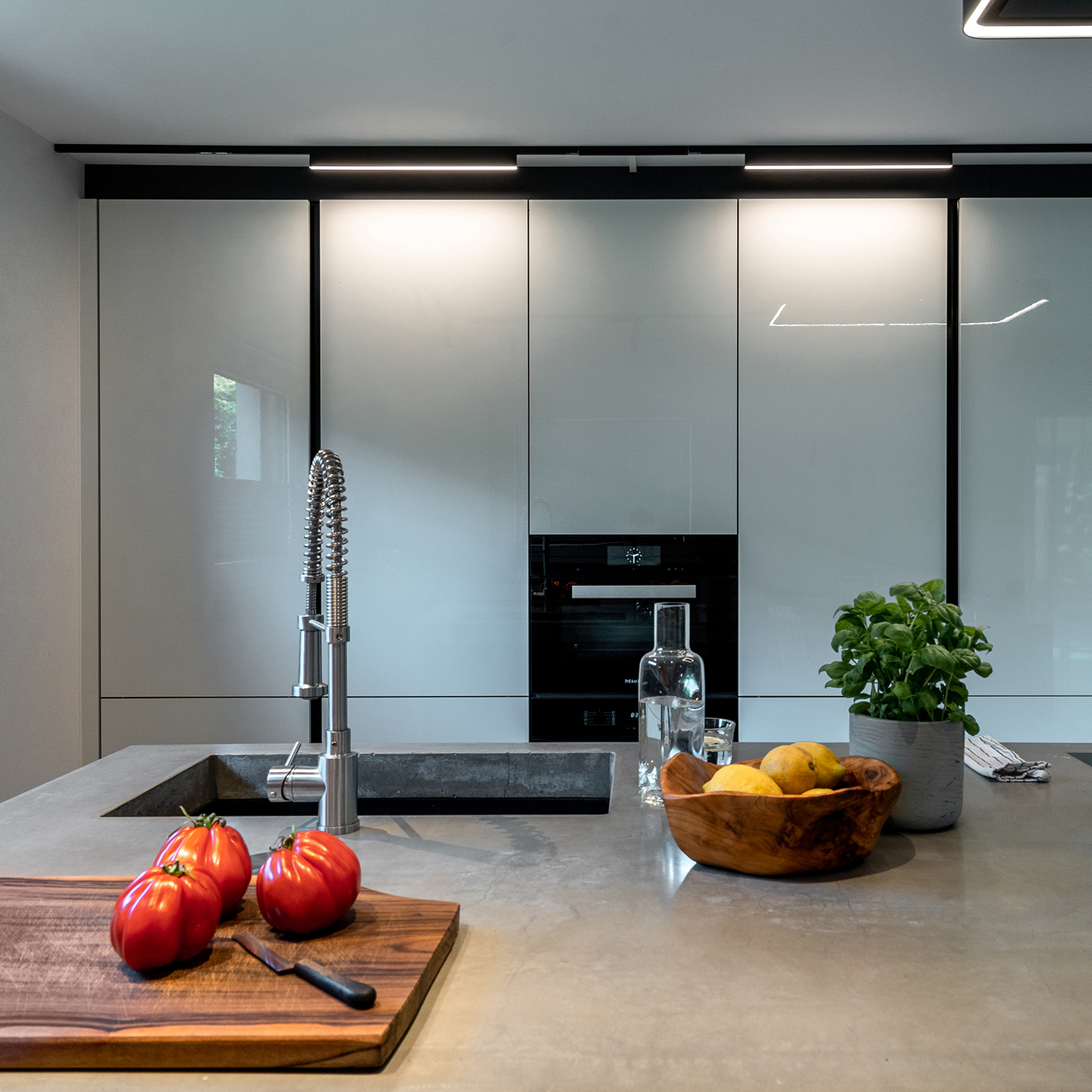 Kitchen refurbishment – focus on lighting.
Thanks to the refurbishment the kitchen appears wider, brighter and welcoming. The high-class exhaust hood fits perfectly into the industrial style environment while the lighting track system seizes the room axes and highlights them. Spots and luminaires brighten up the space and can be operated and dimmed separately.

The curtains integrate into the chosen colour scheme and enframe the view toward the garden.