Innovation and simplicity aren't opposites to us.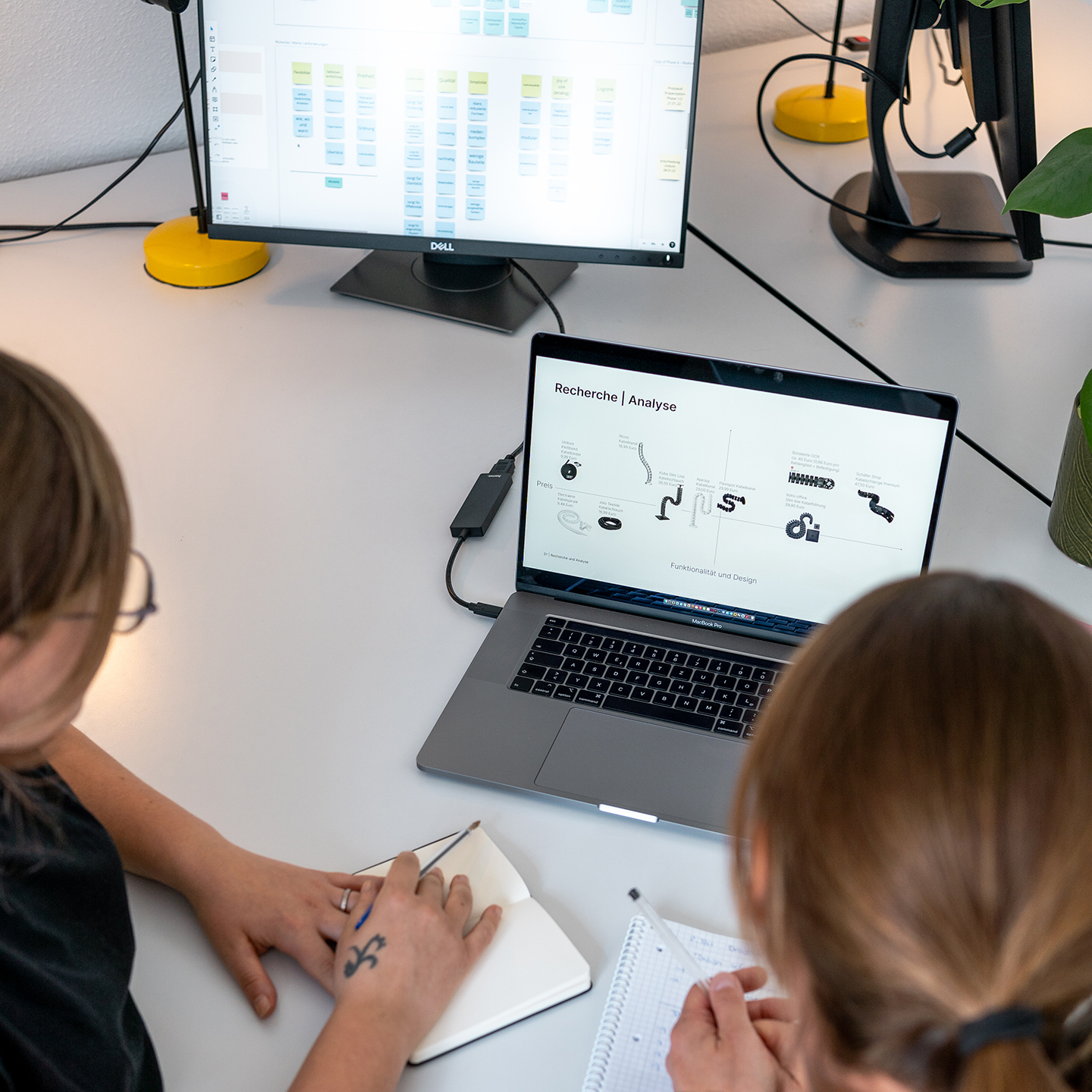 Research and analysis
We're primarily concerned with understanding users' needs.
Thanks to extensive market and trends researches we are able to identify market potentials and define requirements for a successful product.

Our passion is to design simple and pleasant products, with the aim to express our client's brand identity at its best.
The interaction between user and functionality is the main focus of our design process.
Idea and concept
With our clients we develop solutions specific to the target audience. To do so we apply different Design Thinking methods according to each process step, which enable us to combine creativity and consolidated knowledge.

Passion, energy, empathy and our international background experiences feed into our drafts in order to create new, fresh and individual design concepts.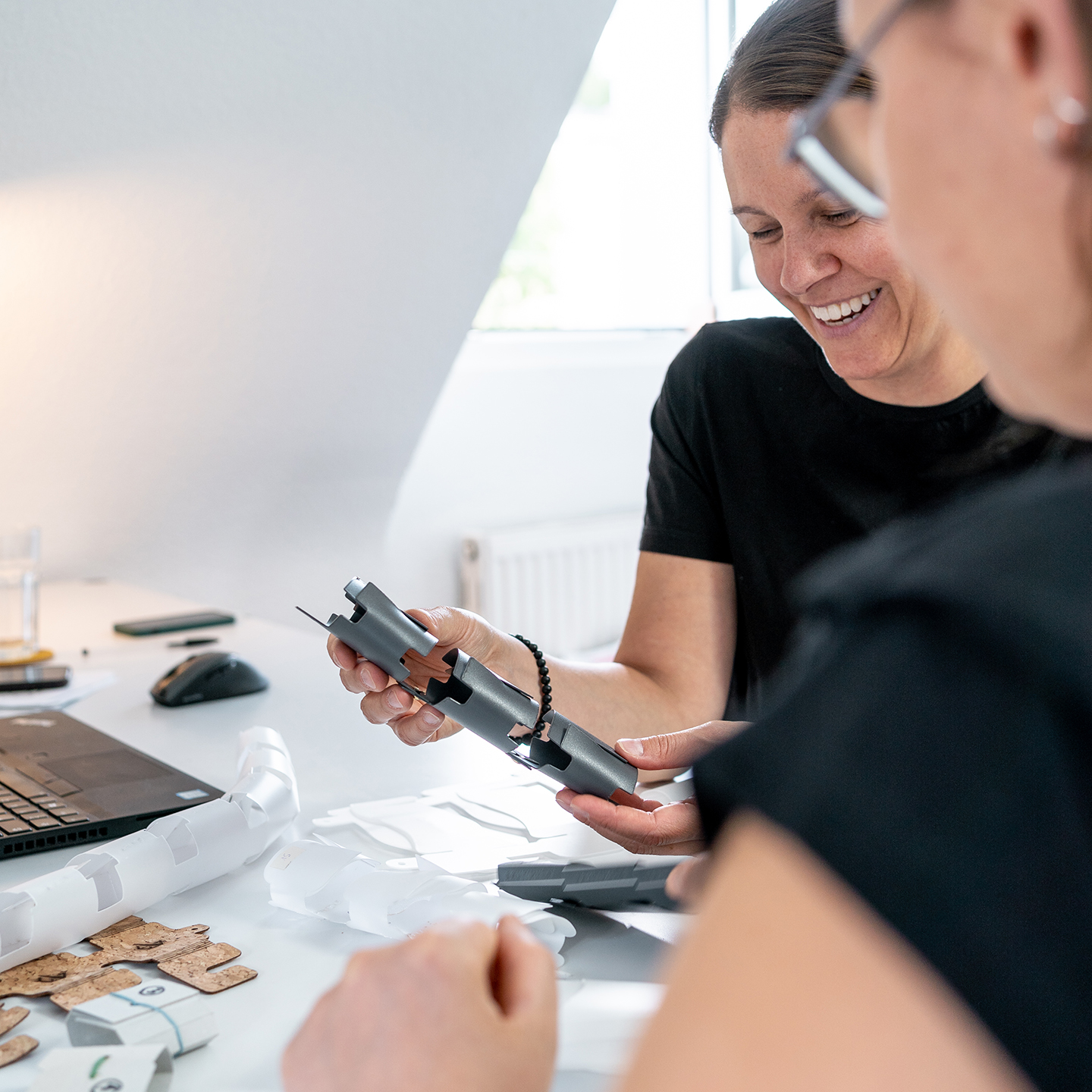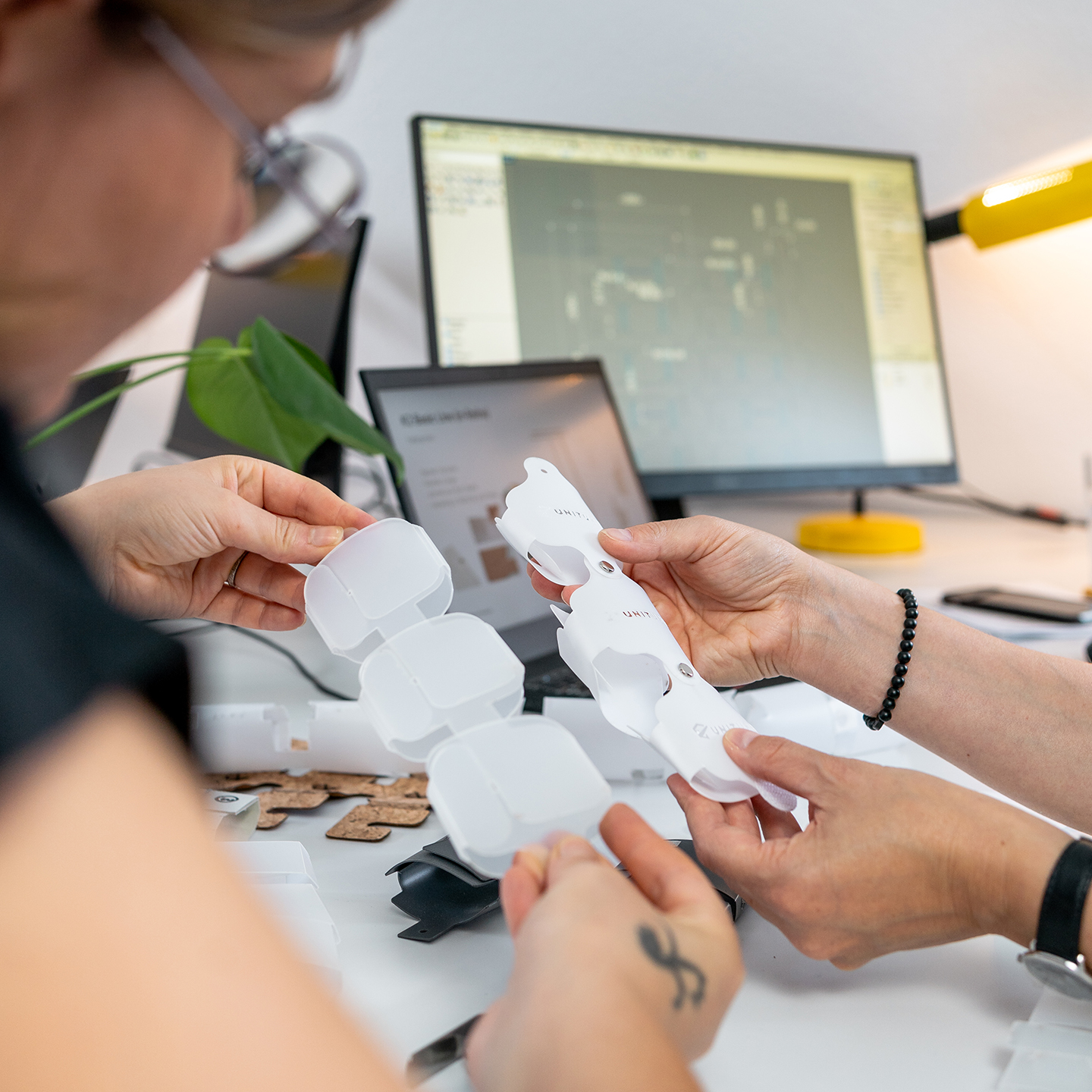 Development and realisation
The concepts are evaluated according to functionality, ergonomic, material usage, economic and ecologic aspects. With an aesthetic touch and a close collaboration with our clients we are able to realise user-centered, relevant products.